About us – African Sermon Safaris
Learn more about us – African Sermon Safaris is a local Kenya safari tour operator that specializes wildlife safari, beach holidays and climbing Kilimanjaro and Mount Kenya. All our tours are customized and can be tailor-made with an ultimate goal of producing happy and satisfied clients by offering a lifetime memorable experience.
African Sermon Safaris is an active member of the Kenya Association of Tour Operators (KATO), thus observe a strict code of conduct intended to ensure that we trade honestly and professionally at all times. We also comply with the spirit of Kenya's tourist character, offering high-quality service, comfort, safety and value to all clients. While at the same time remain committed to the true philosophies of eco-tourism, promoting low impact, environmentally sensitive operations to maximize visitors' satisfaction, understanding, cognizance of wildlife and landscapes, and due respect to local peoples and their valued cultures.
Learn more about African Sermon Safaris and you will be assisted in planning your Kenya safari holiday: We are bonded by Kenya Association of Tour Operators that gives you an assurance about your financial security of deposits paid to us should by any unforeseen circumstances go into liquidation before having delivered the contracted services.
With over 12 years of great experience, it is no doubt that we have built huge knowledge and qualifications that make us a competent Kenyan safari company. As a locally owned safari tour company, African Sermon Safaris is primarily located in Nairobi, the business hub and administrative capital of Kenya.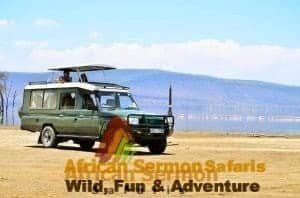 We believe in professionalism in our area of operation and work as a team. We have a passionate team of expert destination specialists that will work closely with you to deliver that wow experience. This way, we ensure that every step and tour destination we move brings a unique experience to our clients so as to make their travel dreams a reality.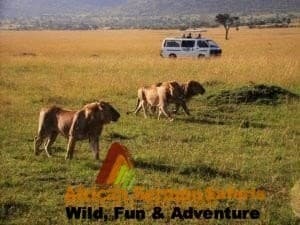 Whether you are on high or low budget, be sure that African Sermon Safaris is here to offer you quality and standard services with standard itineraries as well and as tailor made and customizable safari tour programs to suit. Our goal is to make quality travel experiences that wow you at reasonable prices. We take great pride in the fact that you get exactly the trip you want. We will be happy to talk with you to ensure that your expectations and desires are consistent with the journey you buy.
Our main concern is to transform your memorable trip enjoyment when designing a personal vacation that is tailored especially for you. We look forward to talking with you about your Kenya safari holiday travel dreams, and we will be sure to create your memorable vacation that lasts forever.
We are represented at safaribookings.com
More about us – African Sermon Safaris
The advantage of using African Sermon Safaris:
Excellent customer service
Customizable private safari itineraries
Unique Kenya safari experiences that change your life
Kenyan based safari operator offering a local touch and in-depth knowledge
Tailored with a memorable vacation especially for you
Competent Kenyan safari company
Top notch local expert safari guides
Active member of Kenya Association of Tour Operators (KATO)
Armed with unique experiences and specialized knowledge, these expert consultants are committed to planning custom trips that wow. Here is a small snapshot of our inspirational team who have the knowledge and savvy to transform a vacation into an experience of a lifetime.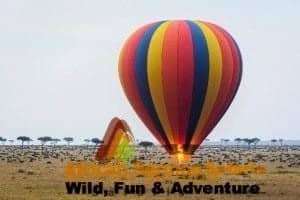 The Kenya safari tour will allow you to experience some of the best game viewing spots in the world. At African Sermon Safaris, we tailor-make your private guided tour with your private driver-guide while you set out onto the legendary golden Savannah of the Masai Mara. Here, you can float in a hot air balloon safari over fantastic landscapes to view herds of animals on their relentless moves. You can explore Lake Nakuru to see the thousands of pink flamingos, baboons, monkeys or the rhinos. In Samburu National Reserve, here Zebra and elephant gathering in huge numbers at watering holes to drink and play. The Ol Pejeta Conservancy in Laikipia Plateau experiences excellent game viewing safari in this private sanctuary for the Chimpanzee, rhinoceros, lion, elephant, leopard and cape buffalo. The authentic Masai's vibrant culture on a Maasai Mara safari tour is captivating. The walking and cycling among wildlife in Hell's Gate to climbing on Kenya's highest peak at Mount Kenya and great hiking experience on Mt. Longonot, truly a Kenyan safari is a treasured journey. On your Kenya safaris tour, let our local Kenyan experts design the perfect vacation itinerary to create the memorable memories of a lifetime. Kenya safari is a once-in-a-lifetime trip. Once you take one, Kenya swiftly captivates your soul, it is likely you will be captivated with a strong desire to return.
Travel to Kenya with African Sermon Safaris and get a wide range of wild safari experiences. Come close to nature and wildlife in the Kenyan highlands when you stay at the foot of Mount Kenya at 2,134 m. Experience a pearl of rare animals in Samburu's prairie-like landscape, greet the hippos in the beautiful Lake Naivasha and meet a variety of classic savannah animals on Masai Mara's mighty plains. The best of Kenya holiday safari gives you a rich safari experience with all the best that Kenya has to offer.
To experience The Big Five close by is on many wish lists. The calm and clever elephants looking for the water holes and blowing their big ears. The lions, with the sharp look and characteristic roar. Maybe they have little cubs in the pride. The big, heavy rhino, popping up past the safari tour vehicle while watching them. The buffaloes, which you can experience in big flocks and the beautiful sky leopard. But the wildlife on the savannah counts many thousand species. You get experiences that are not available elsewhere in the world. Safari in Kenya is an experience for life, and with the complete African Sermon Safaris journey, you should not think of anything else than pulling in the best safari outfit and enjoy it!
To start planning your Kenya Tanzania safari tour with us or to learn more about us – African Sermon Safaris, Just drop an email and we will be sure to help you out.