5 Cool Things to Do in Kenya After Your Safari
Is a safari in Africa on your bucket list? Great! A safari is a perfect way to adventure and experience being extremely close and personal to an assortment of wildlife.
But what happens when the safari is over? Any travel-nut will stay a few extra days in Kenya to explore the culture.
Fact is, Kenya is a unique country filled with more adventure outside of the safari. Viewing wildlife isn't the only chance for adventure. Whether you want a party or a relaxing weekend, new experiences await you in Kenya.
There are 5 essential things to do in Kenya when the safari is over. Use these tips to experience a once-in-a-lifetime adventure in Kenya.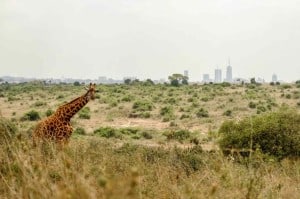 5. Stay in a Treehouse
Wait…what?
Yes, you can stay in a treehouse.
Maybe they're not the tree houses you built as a child, but treehouses offer a unique vacationing experience. Resorts such as Watamu Treehouse offer a stunning view of the Indian Ocean.
There are more exciting activities that come with staying at this treehouse. Watamu Treehouse offers activities such as kitesurfing, diving, animal sanctuaries, and kayaking at the legendary Watamu Beach.
Are you more privy to the safari-vibe rather than the beach-vibe? Don't worry, Kenya has your back.
Another treehouse option is the Sable Valley Treehouse. You truly receive the unique Kenya experience of watching elephants and buffalo grazing below your room.
This eco lodge is another option. Located in Voi, Taita Taveta in Kenya, this treehouse overlooks Kenya's LUMO Sanctuary. From your room, you'll be able to see hyenas and herds of zebra!
This resort also offers an impressive view of Mt. Kilimanjaro.
If you want the most unique traveling experience, staying in a treehouse should be on the top of your list of things to do in Kenya.
4. Explore a Ruined City
If you enjoy traveling for the mystery and the escape from your comfort zone, there are creepy things to do in Kenya.
Gedi, an abandoned town hidden amongst the rainforest, has eluded those who first found the city. Even with its archaic origins, Gedi had running water, flushing toilets, and streets.
It's also believed Gedi was either a major trading center or a popular travel destination. Found within the ruins of Gedi were Ming Chinese vases, Venetian glass, and other worldly artifacts.
It's thought the town was founded in the early 13th century, but it still remains unclear. All that's left of the town are amazing stone structures.
Ever since its discovery, Gedi has been a favorite place amongst travelers.
During your rainforest excursion, make sure you take time to explore Gedi. If you take a trip to Gedi, feast your eyes upon incredible buildings such as a mosque and a palace.
3. Clubbing in Nairobi
If you desire an unforgettable clubbing or concert experience, Nairobi can satisfy your lust for a party. The city of Nairobi attracts visitors for its incredible party district.
Nairobi nightlife is equipped with DJs and bands, hosting several concerts all weekend. Popular examples include Klub House that hosts reggae music all night long.
There is even a music festival: Blankets and Wine. Experience a cultural music and entertainment festival that's such a strong aspect of Nairobi's culture.
Drink the local booze. If you're a craft beer connoisseur, Brew Bistro is your place to go. Kenya's master brewers collect to bring you the best craft beer Nairobi has to offer.
For the non-alcohol drinkers, Kenya also houses special non-alcoholic beverages. if you're a tea drinker, Kenya has their own special Chai tea that's popular amongst tea fans.
Eating the amazing food is one of the main things to do in Kenya. Try some of Kenya's specialty dishes. Popular examples include choma (roast meat), bajias, masala chips, mandazi, mutura sausage, and samosas.
No matter your nightlife preference, Nairobi has a wide variety of opportunities for you to enjoy your weekend. Go ahead and book a Nairobi adventure.
2. Swim with Whale Sharks
Who said the safari has to end on land? You just discovered half of the safari, now it's time to experience the safari in the sea.
Mombasa, Kenya hosts scuba diving sessions which give you the opportunity to swim up close to whale sharks. These sharks like to swim in packs, so you'll conveniently get to be personal with these incredible sharks.
Don't worry, they don't bite: whale sharks are amongst the largest fish and sharks in the world, but they're gentle.
The reason why is they don't prey on meat; they're filter feeders and primarily munch on plankton, as opposed to their carnivorous cousins.
Unfortunately, whale sharks are classified as endangered due to many reasons such as fishing, boating collisions, and entrapment in nets and other fishing gear.
This once-in-a-lifetime opportunity will cost you on-average $150, and all proceeds go toward whale shark conservation.
1. Tour Smaller Cities on a Tuk-Tuk
If you're that off-the-beaten-path kind of traveler, exploring the smaller towns is one of the most important things to do in Kenya.
A great way to explore them is by using a tuk-tuk. These are three-wheeled motorized scooters that allow you to zip through the streets. You can also use a rickshaw if you can't find a tuk-tuk.
You can easily rent one of these vehicles and start exploring.
You can drive them yourself or you can hire a driver. Natives to Kenya are usually very nice and have no problem driving you around and showing you all of the interesting sights. But it's always best to have some destinations in mind.
Small town recommendations include Kilifi, Kisumu, Isiolo, and Narok. These towns are small but are booming with economic growth while maintaining cultural strength. Take a tuk-tuk and breathe in their small town beauty.
Start Planning These Things to Do in Kenya
Whether you indulge in the local cuisine, you explore a ruined city, or you help the local wildlife, there are many fun things to do in Kenya.
Kenya not only offers beauty and a unique safari, but also has an amazing culture and thriving nightlife. After your safari, find extra time to explore any of Kenya's amazing cities.
If you have any questions regarding planning and booking a safari or post-safari adventure, there are companies who are happy to help you experience the most amazing safari and travel experience.