7 Key Things to Know for Your African Lion Safari
The ultimate wanderlusts all have the same number one destination on their lists: an African Safari.
For any avid traveler, the African Safari is what dreams are made of. From game reserves to incredible wine countries, there is so much to explore. Kenya is one of the most popular destinations for an African lion safari.
Tourism Around Safaris
The tourism market in Africa is expanding at an impressive rate. People who are passionate about seeing exotic animals are making repeat trips to their favorite safari.
Both South and East Africa are growing in popularity as destinations of choice for adventure fanatics.
The African wilderness offers any human the chance to completely disconnect from the crazy technological world, and connect with the animal kingdom and mother nature.
However, when it comes to disconnecting to reconnect, there are a few things to consider for your own African adventure.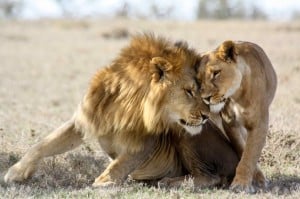 Here, check out the 7 most important things you need to consider when planning your African safari adventure.
1. Accommodation Choices Matter
It's almost a guarantee that you'll see incredible wild animals while on an African lion safari trip. What isn't a guarantee is how pleasant your stay there will be.
Where you stay will have a huge impact on the quality of your trip and overall experience. It is important to choose somewhere that you will be eager to come home to after a long day out on the safari.
Many people choose to go the cheap route when it comes to safari adventures. This is because safari trip costs are very expensive.
However, returning to a bad bungalow or tent that is too warm to get good sleep in will only ruin your time out on the safari the next day.
Consider accommodations that will be extremely comfortable for you and your guests. If you are spending the money to travel to Africa and go on a Safari, maybe you can invest a little more to ensure a wonderful evening of rest between your adventurous days.
2. Be Ready
You may be an extremely experienced traveler. However, going on a Safari is not a normal travel experience! The planning and spending on this vacation will most likely be beyond what you're accustomed to.
Just because you will be spending a lot on the vacation as a whole doesn't mean you don't need to consider the details. Especially in Africa, you may need to bring quite a few items you might not normally need on a vacation.
Most safari trips don't allow room for many extras. Consider carefully the essentials you want to bring. Will the safari temperatures drop at night? What bugs are indigenous to the region? How much bug spray should you bring? Do you need sun hats?
Carefully consider what to wear so you don't overheat during the day. Bring shoes that are capable of trekking out where possible. Does your camera have a lens that will capture the exotic animals when they appear?
Sometimes, you only have a few seconds to get the shot — so be ready. Bring a zoom lens as sometimes the animals may be a little further out than you'd like.
3. Let Go of the Big Five on your African Lion Safari
Most people who head to an African lion safari put an extreme amount of pressure on themselves to have the maximum experience.
Many safari enthusiasts say they must see the "Big Five".
It is very important to relax, and remember that no two safari trips will be the same. If you see the lion, the elephant, the buffalo, and leopard but not the rhinoceros, will you really be that disappointed?
This list is antiquated and is associated with big game hunters.
As a safari traveler, let go of your expectations and enjoy whatever comes. Do not be the traveler that has to "see it all." Those travelers usually annoy the rest of the group and often leave their trip unhappy.
Leave your trip in the hands of your guide. After all, they do this for a living. You are visiting a real, live African safari — not a theme park. Know that your experiences are organic and unique. Enjoy knowing that each day you have on the safari is once-in-a-lifetime.
4. Be Ready for the A.M.
Many people arrive for their Safari vacations prepared to sleep in and casually wander into the safari when convenient.
But animals are not the same as people. Animals are extremely active when the sun rises and usually retreat as the sun goes down.
Expect an early start every single day. Usually, in Kenya, the morning game drives begin between 5-6 a.m. Get ready to wake up, have your cup of joe and get out on the safari! You can plan to get back to camp around 9 a.m for a full breakfast. Then, you can prepare for the rest of the day.
Timing is everything when it comes to an African lion safari.
Catch your lion while he is active and ready to roar. Not only will you see these beautiful animals in their most energetic state, you'll also see the sunrise!
If you aren't a morning person, start changing your daily routine a few weeks before you head to your African lion safari. Start going to bed earlier so you can wake up earlier. Consider keeping this routine up until your trip is over.
Accept The Amazing
Most people spend a lot of time planning for their African lion safari. People have high hopes and high expectations for an incredible trip.
The good news: regardless of what happens on your trip, it will be amazing.
Know this going into your journey and you won't be unsatisfied. You will see incredible animals, beautiful African countryside, and get time alone with incredible nature.
You will end up only feet from giraffes and incredible animals. You will see lions and rhinos. These experiences will never be replicated. They cannot be replaced or explained to others who have not been.
Enjoy every moment you have on your African lion safari.
For most people, it only happens once. When you are ready to plan the ultimate Kenyan safari, contact us.