The Kenya Mombasa Coast, where the sea meets the wilderness, is an area of outstanding and raw natural beauty, home to a spectacular array of marine and land flora and fauna.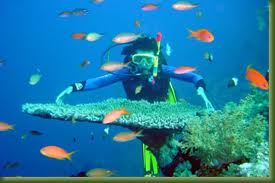 An extraordinary blend of exotic coral reefs, mangrove forests, turquoise lagoons, creeks, sacred Kaya forests, secluded islands and unspoilt bays combined with over 600 species of tropical fish in brilliant colors and incredible shapes, endangered sea turtles and dugongs, whale sharks, manta rays, dolphins, humpback whales, etc make Kenya's coast an supreme holiday destination.
Having been an integral part of the maritime Arabian Spice Trade for over a thousand years, the Kenyan coast is also rich in history and forms a unique cultural melting pot between the Middle East, Asia and Africa. Gently lapped by the rich warm waters of the Indian Ocean, the palm fringed white sandy beaches of Kenya's picturesque coastline provide an idyllic tropical paradise and a popular destination for an exclusive beach holiday.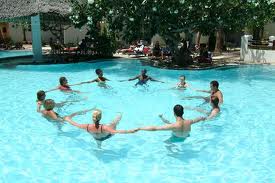 Kenya's coast is evolving as an exclusive high-end beach destination with small boutique hotels and villas on private beaches, tucked away from residential developments. In addition to idyllic beach life, the coast also offers world class entertainment – whether you would like to sail away on a dhow, play golf on one in one of the most beautiful settings in Kenya, swim with dolphins, delve into the culture and history of Kenya's coast, go deep sea fishing and diving, or immerse yourself in any other form of water sports, Kenya's coast will leave you spoiled of choices.
Click here to learn more about Mombasa excursions.
Happy Holidays