A trip to East Africa is on a lot of bucket lists. For many people, the continent seems majestic and mysterious yet dangerous and uncharted. The media has sort of painted East Africa as a land of lions, wildebeest and giraffes, war and poverty. The East Africa I know and love is a land of beauty and wonder that is why we at African Sermon Safaris dedicated our lives to sharing the wonders of Kenya, Uganda and Tanzania with curious travelers.
We have been in the industry (click here to read more about us) for more than a decade and we pride ourselves on our knowledge of the land and culture. Having been born and brought up in East African soil, we know the ins and outs of the land and we strive to educate travelers on the essence of East Africa Safari. The following information is especially useful for first timers who are eager to come over yet have a hundred questions in their mind!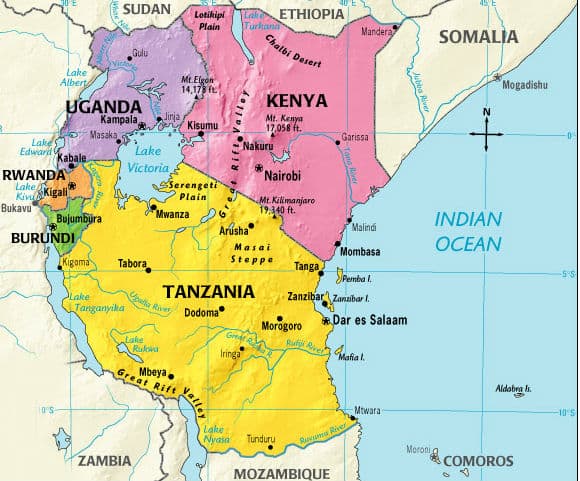 When should I start planning for a trip to East Africa?
We encourage our clients to plan their East African safari trip as far in advance as possible; several months to ensure a better selection of the itinerary. This is especially important if they wish to come and experience one of the wonders of the world – the Great Wildebeest Migration.
How much does it cost?
Most of the East African safaris and holidays organized for our clients are customized to their individual interests, taste, timeframe and budget.
For a selection of Kenya safaris click here, for Tanzania safaris click here and Zanzibar tours; our representative will advice accordingly. If you do not find a safari package that fits your needs, contact us here through our online booking form.
What animals will I see?
The great East Africa boasts of Mount Kilimanjaro, Mount Kenya, the Serengeti Plains, Maasai Mara ecosystem and the Ngorongoro Crater.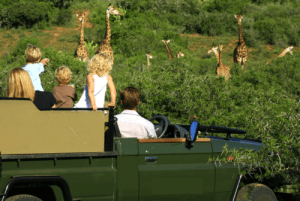 The Kenya wildlife safari explores Kenya's most famous wildlife sanctuaries and discovers the world-renowned biodiversity of East Africa. The African safari tour departs Nairobi and past snow-capped Mt. Kenya to Samburu National Reserve. From semi-desert Samburu, the Africa travel adventure goes to the world-famous Treetops Lodge, built on stilts in the lush forest of the Aberdare National Park or stay at the only tree hotel ever to be built on Mount Kenya National Park, Mountain Lodge Serena. Traverse the Rift Valley to Lake Nakuru, where pink flamingos by the thousands dance along the lakeshore, 'pink lake'. Your East African experience is never complete without a visit to the Masai Mara National Reserve, the northern extension of Tanzania's famous Serengeti Plains and Kenya's premier place for wildlife viewing. You may opt to take an optional hot air balloon ride to soar in the air for an aerial game viewing only to touch down for an African bush champagne breakfast.
What are the entry requirements?
All people traveling to the East Africa region require a valid passport that is normally valid for six months beyond the intended length of stay. It is advisable to check with the consulate of the country that you intend to visit as requirements can change without notice..
Should I take any medical precautions before going to East Africa?
As vaccination requirements change on occasion, we recommend that you check with your local doctor or health department for the latest health precautions. You are not legally required to have any vaccinations unless you are traveling from a region where yellow fever is prevalent, in which case an inoculation will be required against the disease.
Should I get traveler's insurance?
Yes. Insurance should include coverage of cancellation or curtailment of the trip to East Africa, emergency evacuation expenses, medical expenses, repatriation expenses and damage or theft or loss of personal baggage, money and goods.
What types of food are served on an East African safari?
Top-class British and European cuisine as well as some local dishes are served in the hotels, lodges, camps and restaurants. Most foreign visitors are very impressed with the quality and quantity of food provided while on a holiday safari. Some of the more up-scale camps provide food, presentation and service which rival that of a five-star hotel in any top city. The tables are elegantly set under the stars, under thatch or even in a boma, and we promise you will never go hungry.