Read more about quick facts for a Kenya tour including best time to travel to Kenya with information that every tourist needs to know as they plan their trip to Kenya in a safari tour adventure in Kenya
Quick Facts for a Kenya Tour
Capital: Nairobi
Language: The national language is Swahili (locally referred to as KiSwahili) although English is widely spoken. You'll also find numerous indigenous languages.
Currency: Kenyan Shilling (KES) divided into 100 cents, but U.S. dollars are accepted everywhere.
Religion: Predominantly Christian. Other faiths include Baha'i, Hinduism, Islam, and traditional African religions.
Time Zone: GMT (Greenwich Mean Time) + 3 East Africa Time.
Electricity: Kenya uses 220/240 volt, 50 Hz. The plugs are flat three-pin similar to those in United Kingdom. You should you use travel adapter if your gadget is not a three-pin plug.
Telephone: Country code for calling is 254. Calling North America: Dial 011 plus area code and your 7-digit number.
Emergency number: for police, fire brigade or ambulance service, dial 999.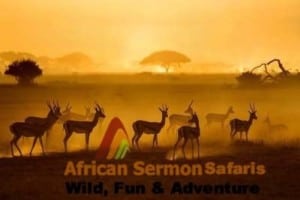 When is it cheaper to travel to Kenya
The cheapest times to travel to Kenya, as with all other journeys outside the festive holidays (Easter, and Christmas) and summer holidays.
When is it best time to travel to Kenya on safari? Kenya has two rainy seasons, the long March to May and the short in November-December, where it is also cheaper. It may not sound as exciting to be in Kenya during the rainy season, but it does not usually rain all day. It's still hot in the rainy times.
Although everything dries up quickly, game viewing tours be slightly more difficult because of the wet conditions. It is also in the long rainy season that vegetation gains momentum and grows why smaller animals can be harder to see.
When is it best to travel
Everything is of course relative and travel rates, vacation periods etc can play a role in when you can travel. Overall, the best times for a trip to Kenya, outside seasonal rains. Many go to Kenya in mid-December, January and February when it is dry periods like June to October. July and August are the peak season for tourists.
Everything also depends on what you will experience in Kenya. If you want to experience the wildebeest migration in the Masai Mara happens in November. Want to experience the GNU and zebra fry it in January and February. The best time on the coast is from November to March, where the warm winds coming from the northeast.
If you are not traveling to Kenya to experience a specific phenomenon, it is December, January and February probably the most recommendable. During that time you may find lots of animals and get a good beach holiday on the coast.
December is usually a little more expensive than the end of January and February. Am sure you by now have learnt more about the best time to travel to Kenya to experience Kenyan safaris.
To Learn more about world weather, please check out:
Holiday Weather– We provide weather reports for all the major worldwide holiday destinations.