Nairobi Day tours and excursions in Nairobi are as follows:
Sheldrick Elephant Orphanage, Karen Blixen and Giraffe Centre – 5 hours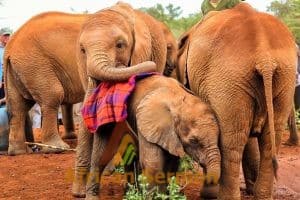 Drive towards the Nairobi National Park to Sheldrick Baby Elephant Orphanage which is open one hour daily. You can visit between 11:00am and 12:00pm every day, and see the elephants being fed and playing. In addition, there is a keeper who will give a talk about the elephants, where they came from, how they are getting on, and how some of the previous orphans are progressing. You can get really close to the elephants. The orphanage also takes in rhinos and so if you are lucky you will get the chance to see a young rhino. Continue to the Karen Blixen Museum, for many years was her home. Later proceed to the Giraffe Centre to see and hand feed the famous endangered species of Rothschild Giraffe and her family.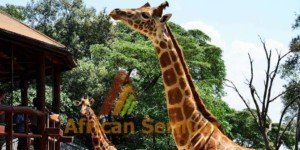 Price: US$ 110 per person

Nairobi National Park Tour – 4 hours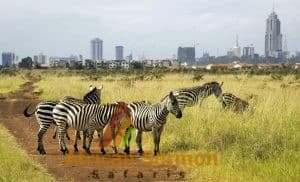 This tour departs in the morning or afternoon. This unique wildlife sanctuary is tucked just 10 Kilometers away from the bustling Nairobi's City Centre. Several animal species roam within this park including four members of the big five, exceptional being the elephant. Animals to be found here include; lions, leopards, zebras, rhinos, wildebeests, and other species including beautiful bird life. Nairobi National Park is one of the most successful of Kenya's rhino sanctuaries that is already generating a stock for reintroduction in the species former range and other upcoming sanctuaries. Due to this success, it is one of the few parks where a visitor can be certain of seeing a black rhino in its natural habitat. The tour returns to Nairobi City Centre at sundown.
Price: US$ 145 per person

The Carnivore Restaurant Experience
Departs at 1200 hrs and 1900 hrs. We recommend dinner or lunch at the carnivore which is famous for the succulent stew and barbecue dishes of game meat, as an 'add on' Kenya's special visit. This will form an excellent welcome or farewell dinner/lunch.
Price: US$ 55 per person

Bomas of Kenya – Kenya Cultural experience – 3 hours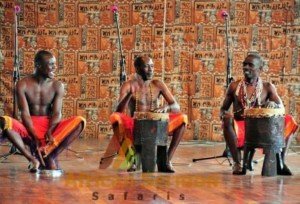 Bomas is a Swahili word for villages. Bomas of Kenya is just a few kilometers from the city Centre and has numerous homesteads reflecting Kenya's cocktail of cultures which has been faithfully recreated for visitors to see traditional village life for the Kenyan communities. The greatest excitement of this visit in the afternoon will be a display of traditional dances, music and other folklore traditional songs in a splendid arena. Nairobi Day tours and excursions returns back to your hotel
Price: US$ 65 per person

Karen Blixen House and the Giraffe Centre – 2 hours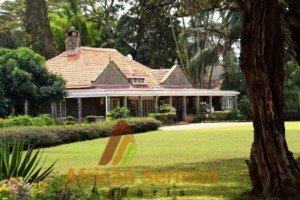 This Nairobi day tours and excursions depart either in the morning or afternoon and drive towards Ngong Hills passing through the Ngong village to the Karen Blixen Museum, for many years her home (as seen in the movie 'out of Africa'). Later proceed to the Giraffe Centre where you will have the chance to see the endangered Rothschild giraffe and hand feed them or drink tea with the giraffes. The tour returns to your city hotel.
Price: US$ 70 per person

Nairobi City Tour – 3 hours (Nairobi Day tours and excursions)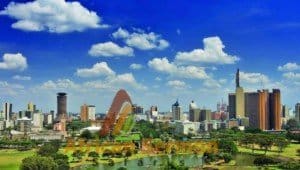 This tour covers 'the city in the sun'. This includes the city Centre, city market, parliament buildings; the railway station, old Nairobi PC's office of the 1902 and the renowned National Museum with an array of spell binding displays of the early man, tribal regalia and the flora and fauna of Kenya. Visit to the adjacent snake park will also be included.
Price: US$ 65 per person